December 27, 2013
Every year, the Department of Statistics at the University of Auckland offers summer scholarships to a number of students so they can work with our staff on real-world projects. We'll be profiling the 2013-2014 summer scholars on Stats Chat. Tania is working with Dr Stephanie Budgett on a project titled First-time mums: Can we make a difference?
Tania (right) explains: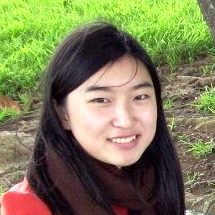 "This project is based on the ongoing levator ani study (LA, commonly known as the pelvic floor muscles) from the Pelvic Floor Research Group at the Auckland Bioengineering Institute (ABI), which looks at how the pelvic floor muscles change after first-time mums give birth.
"The aim is to see whether age, ethnicity, delivery conditions and other related factors are associated with the tearing of the muscle. Interestingly, the stiffness of the muscle at rest has been identified as a key factor and is being measured by a specially designed device, an elastometer, that was built by engineers at the ABI.
"Pelvic-floor muscle injury following a vaginal delivery can increase the risks for prolapse where pelvic organs, such as the uterus, small bowl, bladder and rectum, descend and herniate. Furthermore, the muscle trauma may also promote or intensify urinary and/or bowel incontinence.
"Not only do these pelvic- floor disorders cause discomfort and distress, and reduce the mother's quality of life, and, if left untreated, may lead to major health concerns later in life. Therefore, a statistical model based on key factors elucidated from the study may aid health professionals in deciding the best strategy for delivering a woman's baby and whether certain interventions are needed.
"I have recently completed my third year of a Bachelor of Science majoring in Statistics and Pharmacology and intend to pursue postgraduate studies. I hope to integrate my knowledge of medical sciences and statistics and specialise in medical statistics.
"Statistics appeals to me because it is a useful field with direct practical applications in almost every industry. I had initially taken the stage one paper as a standalone in order to broaden my knowledge, but eventually realised that I really liked the subject and that it could complement whichever career I have. That's when I decided to major in statistics, and I'm very glad that I did.
"Over this summer, aside from the project, I am hoping to spend more time with friends and family – especially with my new baby brother! I am also looking forward to visiting the South Island during the Christmas break."