November 5, 2014
Facebook has a live map of who has mentioned on Facebook that they had voted (via Jason Sundram)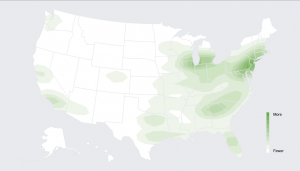 USA Today showed a video including a Twitter live map
These both have the usual problem with maps of how many people do something: there are more people in some places than others. As usual, XKCD puts it well: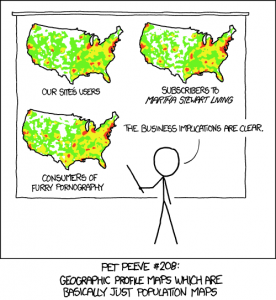 Useful statistics is about comparisons, and this comparison basically shows that more people live in New York than in New Underwood.
As usual, the New York Times has informative graphics, including a live set of projections for the interesting seats.