January 21, 2015
StatsChat criticises the NZ media a lot, but if you really want a target-rich zone, the place is the UK. Today, the Daily Express had this front page: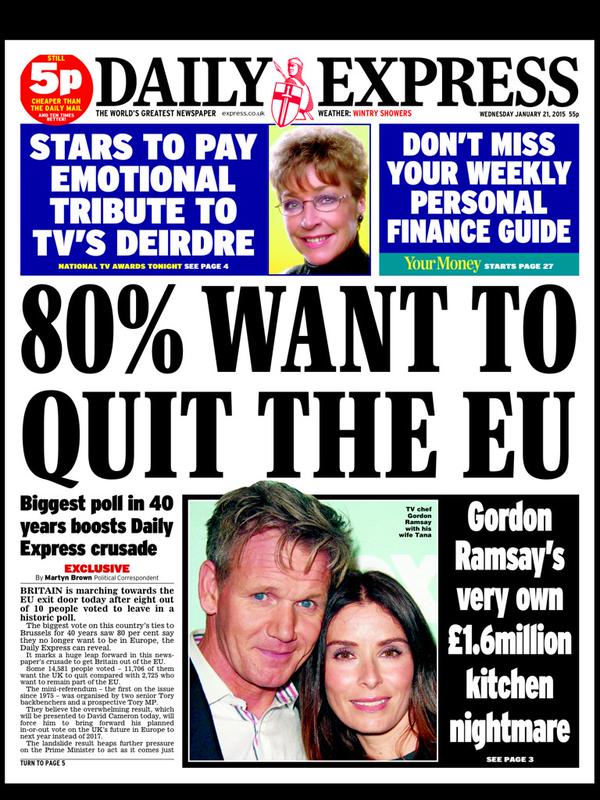 The biggest vote on this country's ties to ­Brussels for 40 years saw 80 per cent say they no longer want to be in Europe, the ­Daily Express can reveal.

It marks a huge leap forward in this news­paper's crusade to get Britain out of the EU.
This comes from a survey in three Conservative electorates in the southern UK (out of 650 electorates), where 100,000 questionnaires were distributed. About 12% said Britain should leave the EUK, about 3% were opposed, and the other 85% didn't respond.
Other, better-conducted polling doesn't find such a dramatic lead. Even a late-December poll by "Get Britain Out" found only 51% support for leaving the EU and consoled themselves by describing this as showing their campaign was gaining momentum.
(via @federicacocco)