February 21, 2015
or What I Did At Open Data Day.
The government monitoring data on petrol prices go back to 2004, and while they show their data as time series, there are other ways to look at it.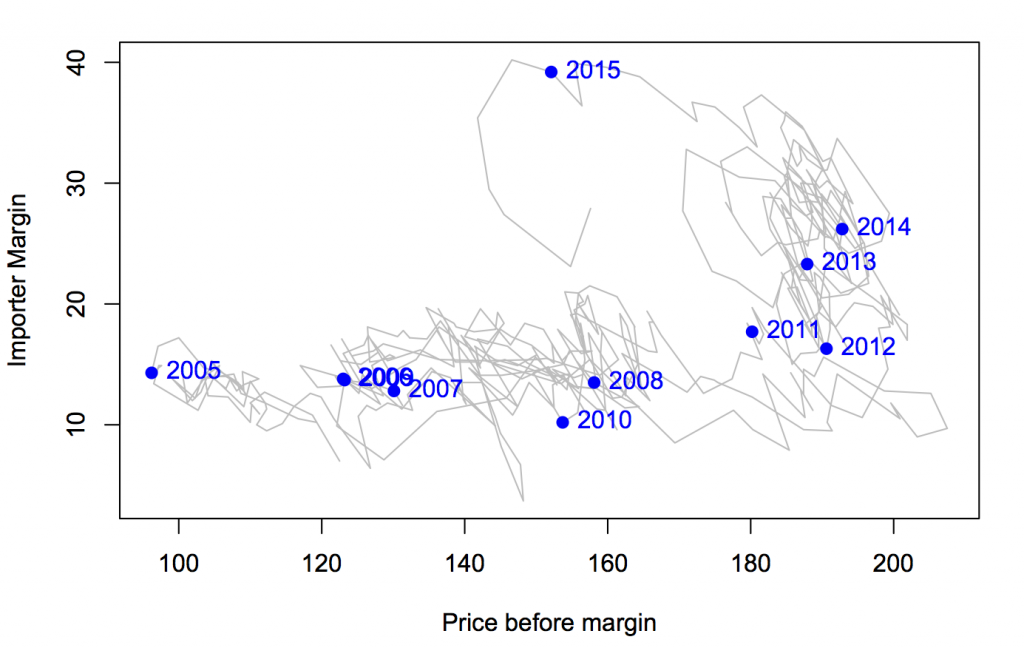 The horizontal axis is the estimated cost of imported petrol plus all the taxes and levies. The vertical axis is the rest of the petrol price: it covers the cost hauling the stuff around the country, the cost of running petrol stations, and profit for both petrol stations and companies.
There's an obvious change in 2012. From 2005 to 2012, the importer margin varied around 15c/litre, more or less independent of the costs. From 2012, the importer margin started rising, without any big changes in costs.
Very recently, things changed again: the price of crude oil fell, with the importer margin staying roughly constant and the savings being passed on to consumers. Then the New Zealand dollar fell, and the importer margin has fallen — either the increased costs from the lower dollar are being absorbed by the vendors, or they have been hedged somehow.