December 17, 2012
Stat of the Summer Competition: December 15 2012 – March 1 2013
This summer, we would like to invite readers of Stats Chat to submit nominations for our Stat of the Summer competition and be in with the chance to win a copy of "Beautiful Evidence" by Edward Tufte: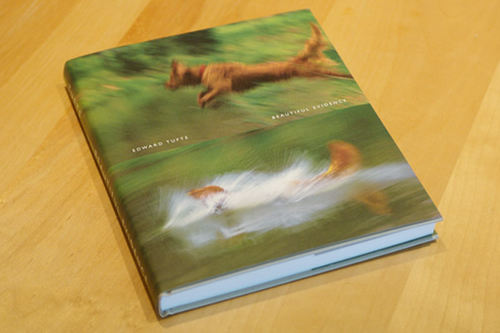 Here's how it works:
Anyone may add a comment on this post to nominate their Stat of the Summer candidate before midday Friday March 1 2013.
Statistics can be bad, exemplary or fascinating.
The statistic must be in the NZ media during the period of December 15 2012 – March 1 2013 inclusive.
Quote the statistic, when and where it was published and tell us why it should be our Stat of the Summer.
On Monday 4 March 2013 at midday we'll announce the winner of the Stat of the Summer competition, and restart the weekly competition.
The fine print:
Judging will be conducted by the blog moderator in liaison with staff at the Department of Statistics, The University of Auckland.
The judges' decision will be final.
The judges can decide not to award a prize if they do not believe a suitable statistic has been posted.
Only the first nomination of any individual example of a statistic used in the NZ media will qualify for the competition.
Individual posts on Stats Chat are just the opinions of their authors, who can criticise anyone who they feel deserves it, but the Stat of the Week award involves the Department of Statistics more officially. For that reason, we will not award Stat of the Week for a statistic coming from anyone at the University of Auckland outside the Statistics department. You can still nominate and discuss them, but the nomination won't be eligible for the prize.
Employees (other than student employees) of the Statistics department at the University of Auckland are not eligible to win.
The person posting the winning entry will receive a copy of "Beautiful Evidence" by Edward Tufte.
The blog moderator will contact the winner via their notified email address and request their postal address for the book to be sent to.
The competition will commence Saturday 15 December 2012 and continue until midday Friday 1 March 2013.