March 31, 2012
Statistics New Zealand Digital Yearbooks
Statistics New Zealand has been undertaking the task of digitising their Yearbooks, dating back to 1893. The digitisation is not simple scanning which would not allow the easy copying of data.
One method of obtaining data which I have tested and appears to work satisfactorily is to use Excel 2010. Go to the Data tab, and select From Web. In the address box give the address of the page containing the table you wish to import. (For example from the 1893 Yearbook, I chose the page with the address http://www3.stats.govt.nz/New_Zealand_Official_Yearbooks/1893/NZOYB_1893.html#id333C618.) Then go to the table you want, click on the Yellow Arrow as directed, and you have your table in Excel.
I was alerted to this project by the interview last Saturday by Kim Hill of Claire Stent from Statistics New Zealand. You can get a podcast or listen to this by going to http://www.radionz.co.nz/national/programmes/saturday/20120324.
I would nominate this project for Stat of the Week, but I don't think I am eligible.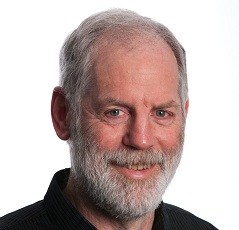 David Scott obtained a BA and PhD from the Australian National University and then commenced his university teaching career at La Trobe University in 1972. He has taught at La Trobe University, the University of Sheffield, Bond University and Colorado State University, joining the University of Auckland, based at Tamaki Campus, in mid-1995. He has been Head of Department at La Trobe University, Acting Dean and Associate Dean (Academic) at Bond University, and Associate Director of the Centre for Quality Management and Data Analysis at Bond University with responsibility for Short Courses. He was Head of the Department of Statistics in 2000, and is a past President of the New Zealand Statistical Assocation. See all posts by David Scott »