April 29, 2012
Data Journalism Handbook now available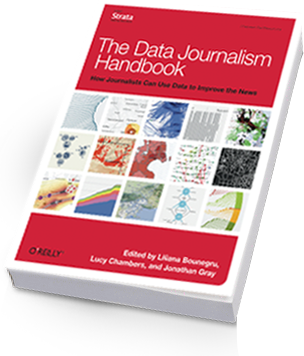 I'm very excited to learn that the Data Journalism Handbook is now live and I am looking forward to reading it. The handbook features contributions from over 70 leading practitioners of data journalism from every corner of the globe, from Japan to Finland, Nigeria to the US and from leading news outlets such the New York Times, Zeit Online, the BBC and the Guardian.
It's an open educational resource, under a creative commons licence (CC-BY-SA) so you may share it and remix it. It is hoped that the handbook will encourage many budding data journalists to look at data as a source and give them courage to tackle it, as well as showcasing some great examples of journalism using data as inspiration for future stories.
You can find the handbook at: http://datajournalismhandbook.org/
Also available for pre-order is the e-book and print version from O'Reilly Media: http://oreil.ly/ddj-e-print.