April 18, 2014
Radio Yerevan jokes were a thing in the Soviet Union days
The Armenian Radio was asked: "Is it true that in Moscow, Mercedes cars are being given to citizens?"

The Armenian Radio answers: "Yes, but it is not Moscow but Leningrad, not Mercedes but Ladas, and not given to but stolen from." 
From the Herald, yesterday
People who had only used cannabis once or twice a week for a matter of months were found to have changes in the brain that govern emotion, motivation and addiction.
Here's the research paper, which you won't be able to access, so I'll summarisse
Firstly, no-one in the study was found to have 'changes' in the brain: the participants got only one brain scan, so the research didn't even look at changes. It found differences between cannabis users and non-users. There's nothing even slightly surprising about the possibility that people who end up as regular users of an illegal drug might have started off with brain differences.
There were 20 cannabis users in the study, who smoked an average of 11 joints per week, and had been smoking cannabis for an average of six years. Here's the data for one of their findings, on 'gray matter density in the nucleus accumbens'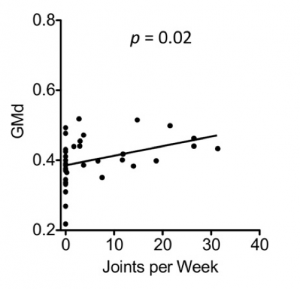 The dots at zero are the controls, the other dots are the cannabis users. There certainly aren't many who use cannabis only once or twice per week. It's hard to tell whether there's really anyone who has only used cannabis for a few months,  because the research paper only reports the mean and standard deviation for duration of use.
So, the main point of the story in the paragraph quoted above is completely unsupported by the research.  This one isn't entirely the fault of the media, since the researchers were pushing hard to exactly this sort of unsupported claim into the papers.  Still, you might have hoped someone they talked to would have matched up the claims to the research..