August 26, 2015
The death of the novel?
So, the Guardian has a list of the top-100 best ever novels written in English.  There's the usual problem that lit people have with genre (can it really be true that The Moonstone is the best detective novel in English?), but I'm not an expert in novels.
There have been complaints about the diversity of the list, and that's where there's a definite statistical anomaly. The books are old. For example, 33 of them come from before the start of the twentieth century and none of them from after the end of the twentieth century, even though many more novels were published in the latter period.
An article in Seed magazine, and its technical notes tried to estimate the number of new book authors each year over time. That's not quite the same thing, since we aren't considering only first books and are considering only novels. However, it's a reasonable surrogate. Using their estimates, as many books were published before 1930 (55 places on the list) as after 2000 (no places on the list).  Here's a graph, with the dots indicating books on the list and the lines indicating total published.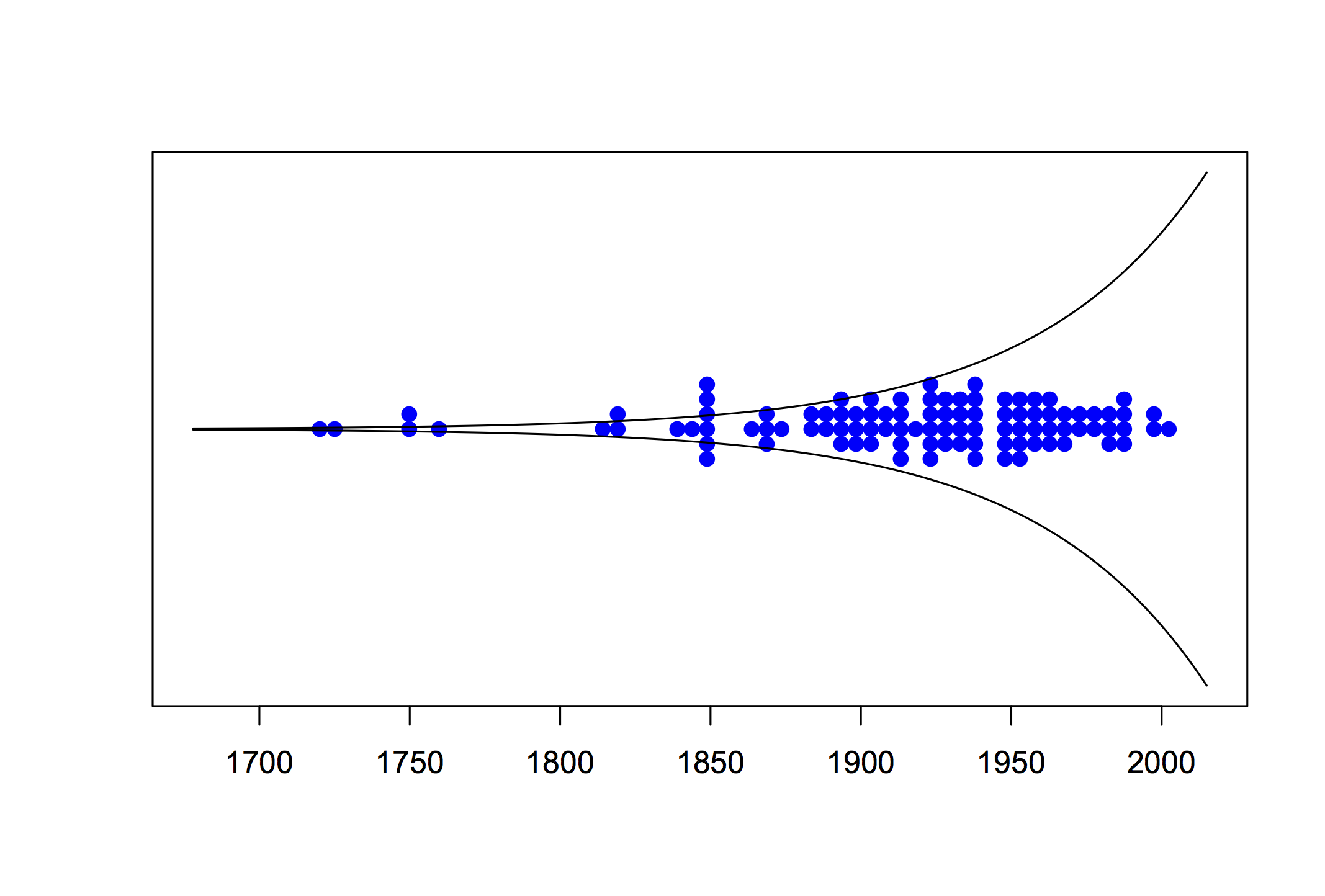 As I said, this isn't my field. Maybe nineteenth century novels really were hundreds of times more likely to be 'great' than modern novels. But it's not the only possible explanation.

Thomas Lumley (@tslumley) is Professor of Biostatistics at the University of Auckland. His research interests include semiparametric models, survey sampling, statistical computing, foundations of statistics, and whatever methodological problems his medical collaborators come up with. He also blogs at Biased and Inefficient See all posts by Thomas Lumley »