December 23, 2015
Pre-attentive perception and pandas
The University has closed until the New Year and we are on compulsory holiday, so from my point of view it's the StatsChat Silly Season.
An important scientific issue in designing graphics is preattentive perception: for example, it's easy to see the one different point in this plot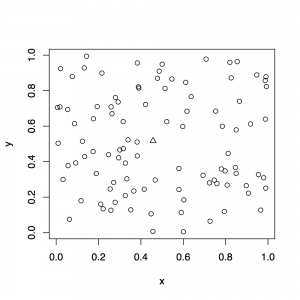 The circle vs triangle distinction is pre-attentively perceived: your visual system annotates it before you get to see the picture.  More complicated distinctions aren't pre-attentive, and so don't make as good plotting characters.
Here, as a Christmas card, is a picture from Hungarian cartoonist Gergely Dudás. One of the snowmen is a panda. Pandas are not pre-attentively perceived.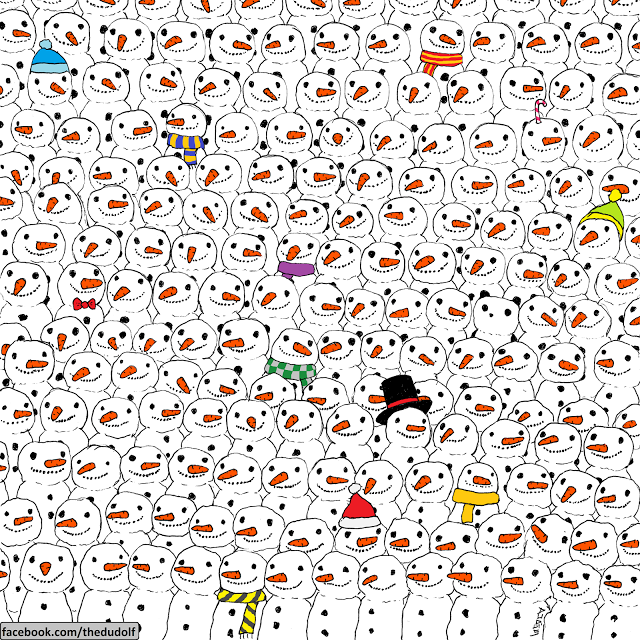 (update: yes, I saw the Herald has it too.)

Thomas Lumley (@tslumley) is Professor of Biostatistics at the University of Auckland. His research interests include semiparametric models, survey sampling, statistical computing, foundations of statistics, and whatever methodological problems his medical collaborators come up with. He also blogs at Biased and Inefficient See all posts by Thomas Lumley »