July 19, 2016
Polls over petitions
I mentioned in June that Generation Zero were trying to crowdfund an opinion poll on having a rail option in the Auckland's new harbour crossing.
Obviously they're doing this because they think they know what the answer will be, but it's still a welcome step towards evidence-based lobbying.
The results are out, in a poll conducted by UMR. Well, a summary of the results is out, in a story at The Spinoff, and we can hope the rest of the information turns up on Generation Zero's website at some point. A rail crossing is popular, even when its cost is presented as part of the question: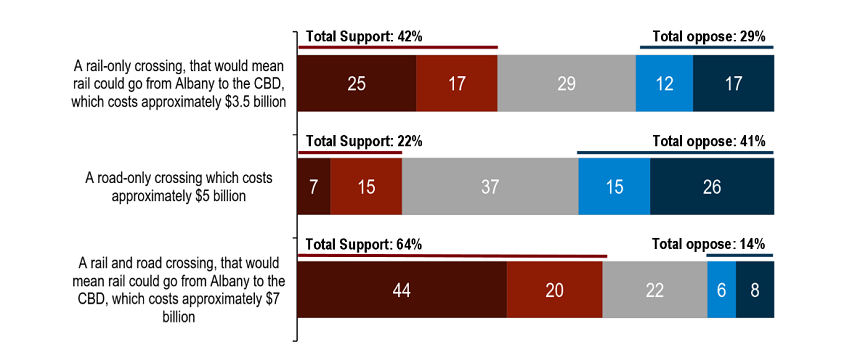 The advantage of proper opinion polls over petitions or other sort of bogus polls is the representativeness.  If 50,000 people sign a petition, all you know is that the true number of supporters is at least 50,000 (and maybe not even that).  Sometimes there will be one or two silent supporters for each petition vote (as with Red Peak); sometimes many more; sometimes fewer.
Petitions do have the advantage that you feel as if you're doing something when you sign, but we can cope without that: after all, we still have social media.

Thomas Lumley (@tslumley) is Professor of Biostatistics at the University of Auckland. His research interests include semiparametric models, survey sampling, statistical computing, foundations of statistics, and whatever methodological problems his medical collaborators come up with. He also blogs at Biased and Inefficient See all posts by Thomas Lumley »