April 9, 2016
Compared to what?
Two maps via Twitter:
From the Sydney Morning Herald, via @mlle_elle and @rpy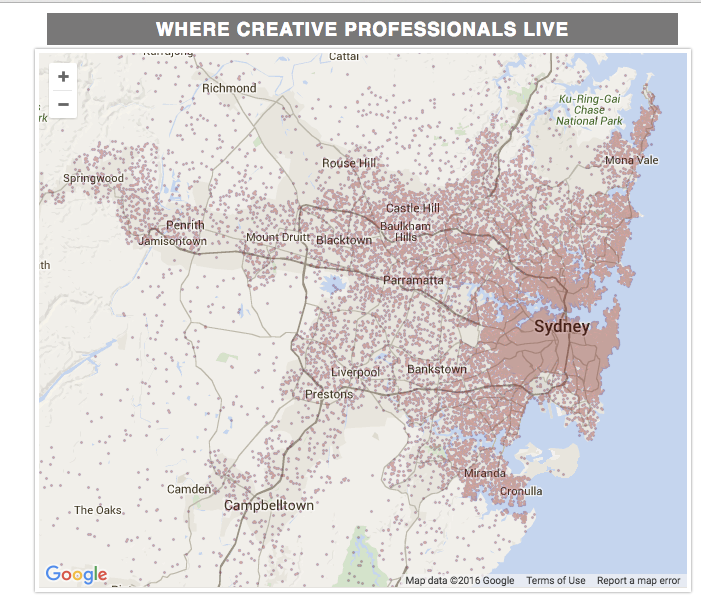 The differences in population density swamp anything else. For the map to be useful we'd need a comparison between 'creative professionals' and 'non-creative unprofessionals'.  There's an XKCD about this.
Peter Ellis has another visualisation of the last election that emphasises comparisons. Here's a comparison of Green and Labour votes (by polling place) across Auckland.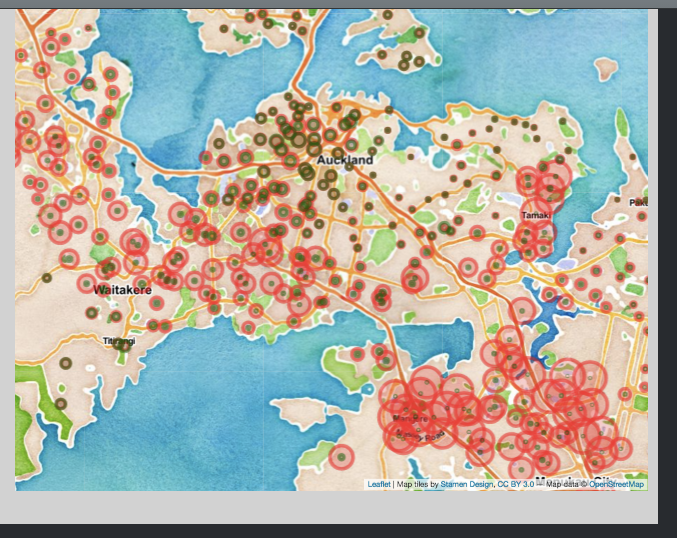 There's a clear division between the areas where Labour and Green polled about the same, and those where Labour did much better

Thomas Lumley (@tslumley) is Professor of Biostatistics at the University of Auckland. His research interests include semiparametric models, survey sampling, statistical computing, foundations of statistics, and whatever methodological problems his medical collaborators come up with. He also blogs at Biased and Inefficient See all posts by Thomas Lumley »