February 19, 2018
The theme of this year's Ihaka Lecture Series is "A thousand words: Visualising statistical data". The distillation of data into an honest and compelling graphic is essential component of modern (data) science, and this year, we have three experts exploring different facets of data visualisa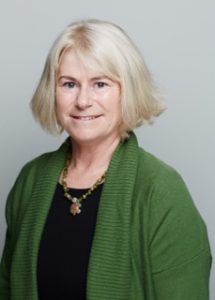 tion.
Each event begins at 6pm in the Large Chemistry Lecture Theatre, Building 301, 23 Symonds Street, Central Auckland, with drinks, nibbles and chat – just turn up – and the talks get underway at 6.30pm. Each one will be live-streamed – details will be on the info pages, the links to which are given below.
On March 7, Professor Dianne Cook from Monash University (right) looks at simple tools for helping to decide if the patterns you think you see in the data are really there. Details. Statschat interviewed Di last year about the woman behind the data work, and it was a very popular read. It's here. Di's website is here.
On March 14, Associate Professor Paul Murrell from the Department of Statistics, The University of
Auckland (left) will embark on a daring statistical graphics journey featuring the BrailleR package for visually-impaired users, high-performance computing, te reo, and XKCD. Details. Paul was a student when R was being developed by Ross Ihaka and Robert Gentleman, and has been part of the R Core Development team since 1999.
On March 21, Alberto Cairo, the Knight Chair in Visual Journalism at the University of Miami (below right) teaches principles so we all become more critical and better informed readers of charts. This lecture is non-technical – if you have any journalist friends, let them know. Details. His website is here.
The series is named after Ross Ihaka, Associate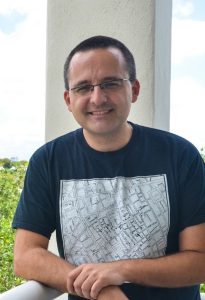 Professor in the Department of Statistics at the  University of Auckland. Ross, along with Robert Gentleman, co-created R – a statistical programming language now used by the majority of the world's practicing statisticians. It is hard to over-emphasise the importance of Ross's contribution to our field, so we named this lecture series in his honour to recognise his work and contributions to our field in perpetuity.